How do you sell a story about a place being close to the city, when its 45 minutes away. You don't. You build from its true strength, being away from it all. A sanctuary cemented in nature with a view that can broaden your mind & inspire a true self.
When we started working with Glommen & Lindberg on this project in Nynäshamn, a small coastal town outside Stockholm, we were presented with a real challenge. How do you convert the perception of small town half-way between the capital and Visby, Gotland. How do we identify out target groups, and how do we get them here? We worked closely with the client & the local broker to analyse the market for this development.
Our research showed us macro and micro 'migration'' trends, allowing us to define several niched target groups. First time buyers, local buyers, young and old, the potential turned out to be much broader than initially accounted for. This resulted in a messaging structure that would resonate with a wider audience, allowing them to position themselves in their own Nynäshamn landscape. We gave them a new horizon.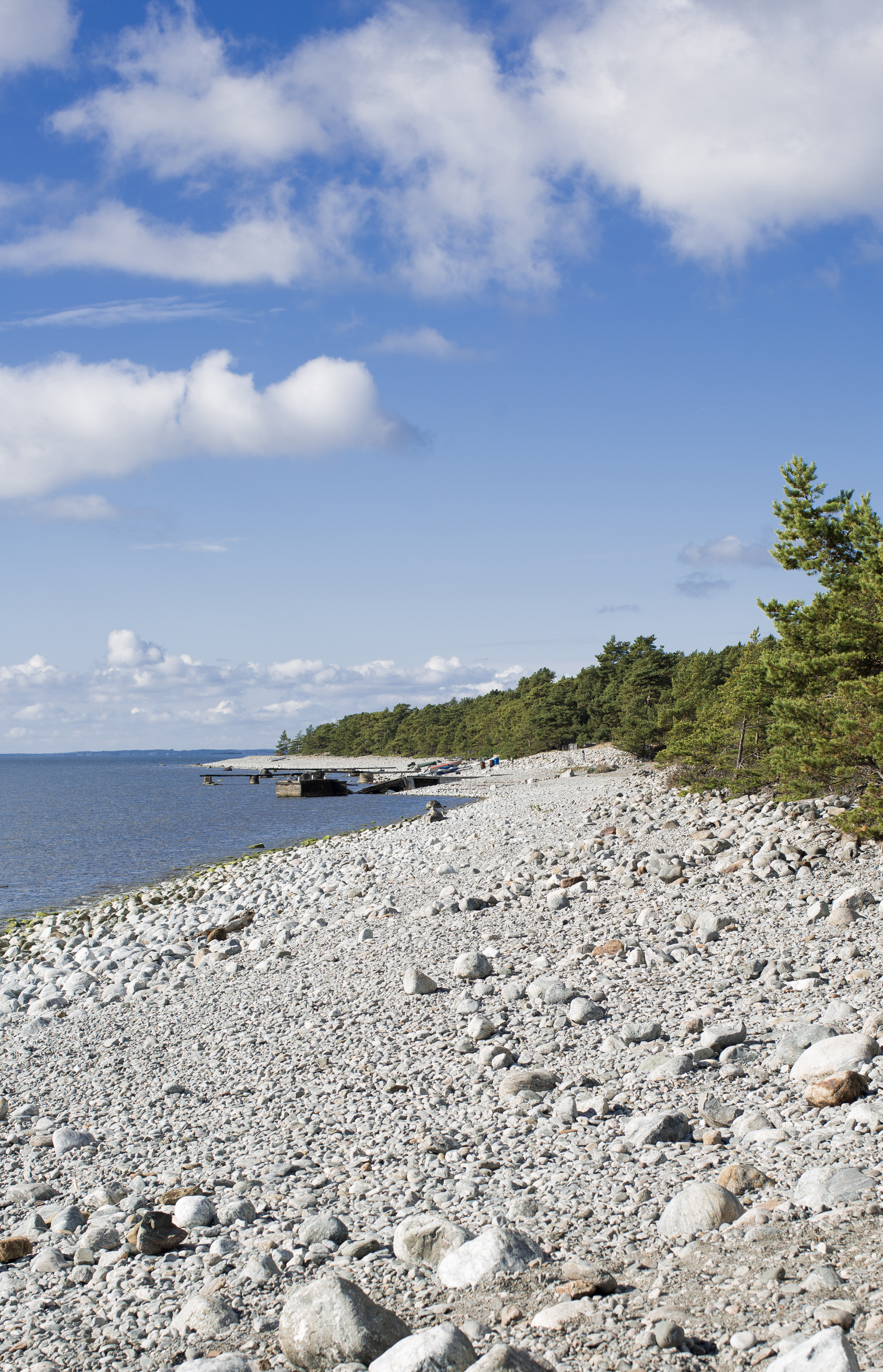 Inspired by Ed Ruscha's artpieces, we developed a series of 'outlooks' from photos of local landscapes.
These abstract 'outlooks' became the background for our main messaging, and also a framework in which we could communicate diverse landscapes in a very subtle, yet colourful way. The communication based itself around the line of the horizon.
What we did
A short summary of our main tasks & challenges solved together with the client.
Property branding
Analysis
Insights & strategy
Target groups
Design
Communication
Digital
Project site
Content
Social
Banners
CRM
Content
Concepts
Imagery
Materials
Production

Storytelling was an additional way for us to enter the awareness of our target groups.
Escapism & local ownership were expressions used to engage the customer in series of short stories written by Anton Wigbrand. Instead of selling how close it is to urban life, we developed a feeling of being free from all that. Click below to read a Swedish extract.
Det är alltid promenader som har tagit dig någonstans. Som har fått dig att flytta och bestämt vart du ska bo. Du blir galen om du inte får gå. Om inte naturen finns där runt husknuten och Stockholm på lagom avstånd. För dig är andrum lika viktigt som badrum. Vyer så mycket mer än bara vykort. Du slås av den klara havsluften. Antagligen en bris från Östersjön. Svår att uppskatta i sekundmeter, men lätt att tycka om. Det är din första "nya" lägenhet.

Du tog klivet och det betyder allt. För du trodde att du skulle behöva välja bort precis allting – nöja dig med ett sämre läge, färre kvadratmeter och lägre i tak. Betala miljoner för kompromisser. Men nu hamnade du här. På ett berg – med ett riktigt hav och milsvida vyer utanför dörren. Ungefär som på film, fast på Utsiktsvägen. Det är en typisk TV-kväll utan något på TV. Det börjar bli sent, men du vill inte riktigt gå och lägga dig ännu. Du läser några sidor i DN, men kan inte koncentrera dig på börskurser, idrottsresultat eller rysk kapprustning. Istället plockar du fram morgonrock, handduk och badkläder. Öppnar dörren och går ut på gården. Du är inte ensam vid poolen. Du hälsar på Johan och Sofie. Simmar några längder, småpratar lite. Går upp ur badet och börjar frysa. Säger "hej hej vi ses" och går in till dig och ditt.